Watch the introduction video here: https://youtu.be/OosGiCDPUaw
Step 1: Open CAD Reader and log in to your account. If you do not have an account yet, please register one.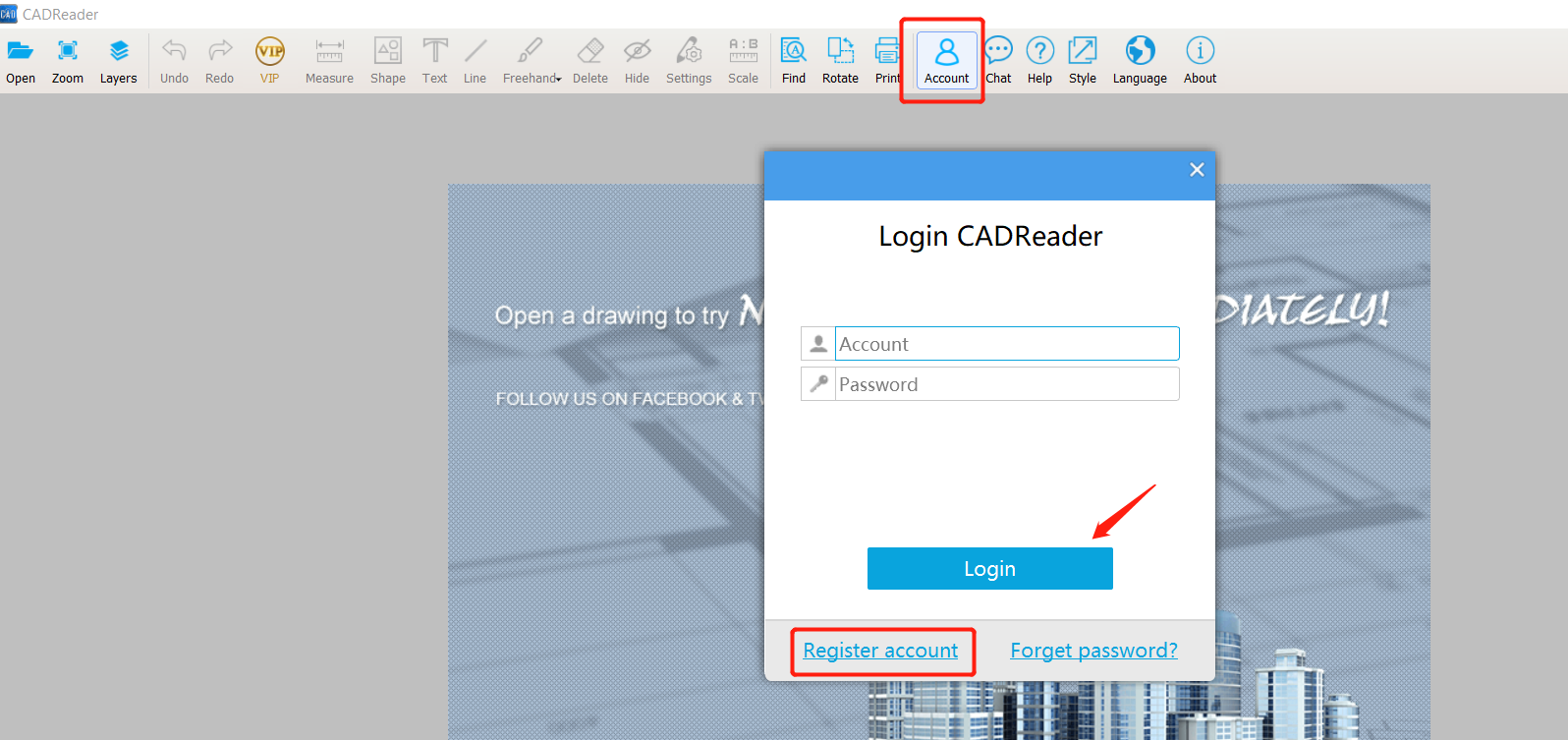 Step 2: Click on "Account"- "Invite friends to get free VIP"- "Copy to share", then share this with your friends, and guide them to use it.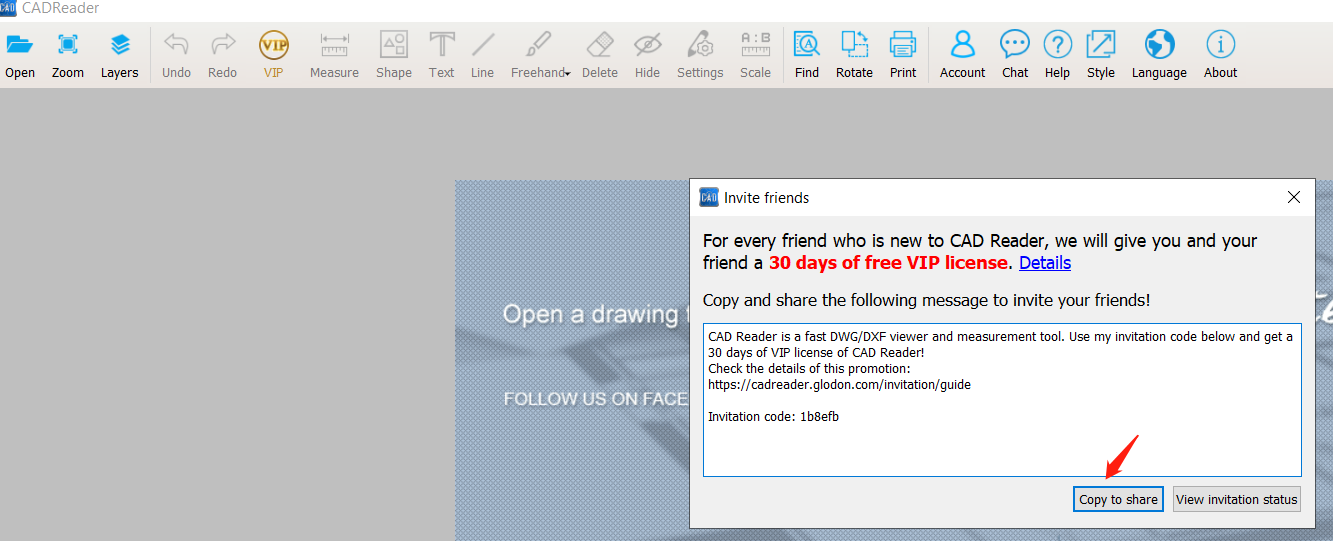 In addition: You can check the invitation status in the previous dialog, click "View invitation status". Here you will find who are successfully invited and how many free licenses you have earned.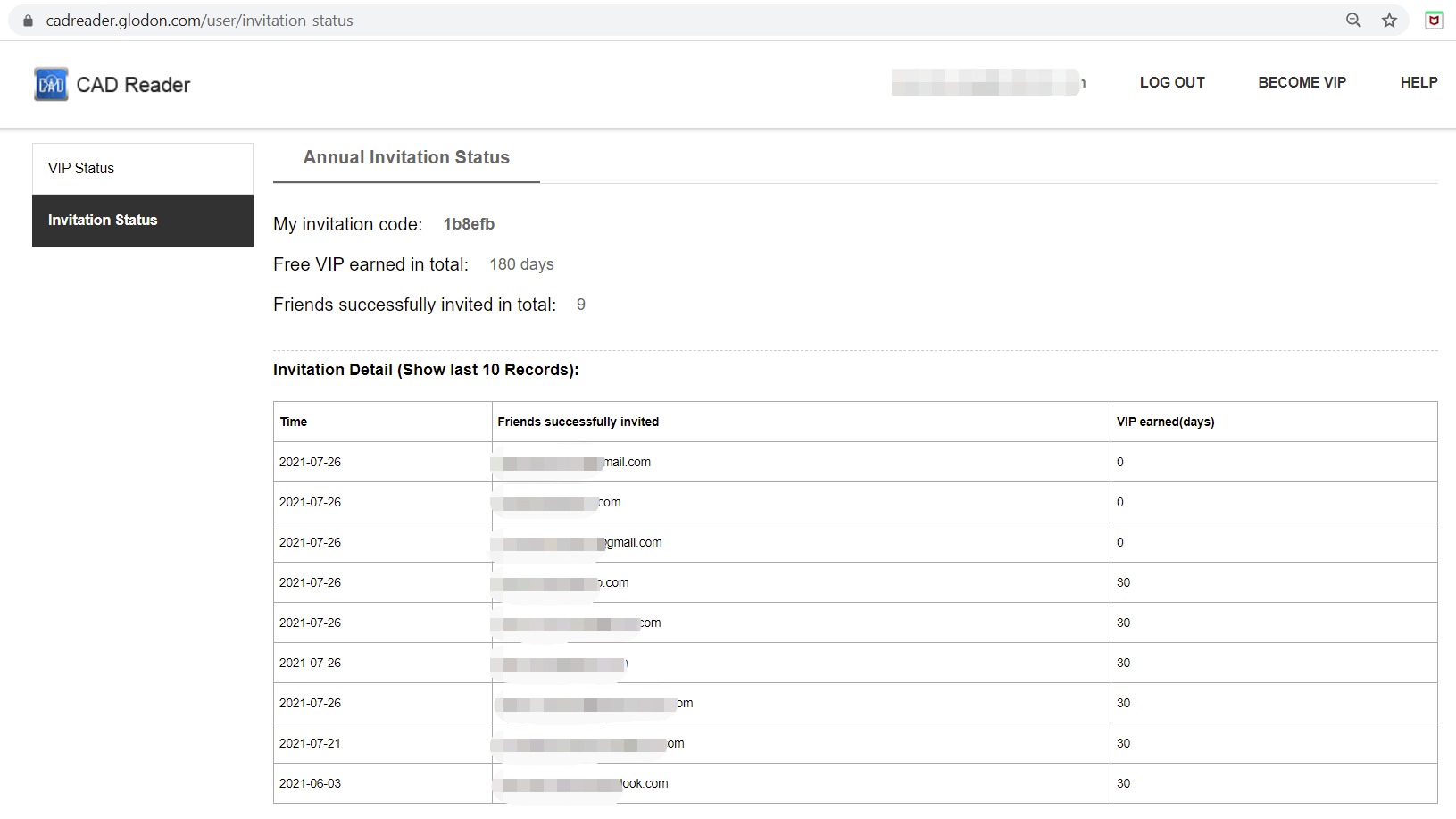 About this promotion: 
Once your friends who are new to CAD Reader have successfully used your invitation code, both you and your friends will get a 30-days free VIP (up to a limit of 180 days free VIP per year).
Please contact us at glodon001@gmail.com if you need any help.
*CAD Reader reserves the right to explain the event.